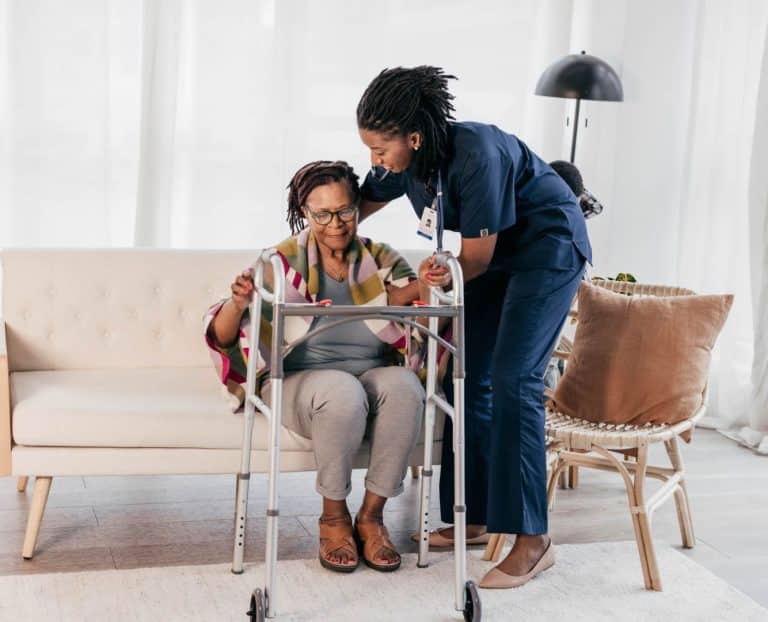 As the aging population continues to grow, the demand for senior care options is on the rise. Among the various alternatives, live-in senior care is gaining popularity. This article will delve into the concept of live-in senior care, its advantages, and considerations to determine if it's a good idea for your loved one.
What is Live-In Senior Care?
Live-in senior care, often referred to as 24-hour care or around-the-clock care, is a comprehensive senior care option where a caregiver resides in the senior's home to provide assistance, companionship, and support. It is an ideal choice for elderly individuals who prefer to age in the comfort of their own homes while receiving personalized care. This type of care offers a wide range of services, tailored to meet the specific needs of the senior, and can include assistance with daily activities, medication management, meal preparation, housekeeping, and more.
Advantages
Familiar Environment: One of the most significant advantages of live-in senior care is that it allows seniors to remain in the familiar and comforting surroundings of their own home. This helps them maintain a sense of independence and a higher quality of life.
Personalized Care: Live-in caregivers provide one-on-one attention to seniors, addressing their unique needs and preferences. This individualized care can lead to improved overall well-being and enhanced safety.
Companionship: Loneliness and isolation are common concerns for seniors, but live-in caregivers offer not only physical assistance but also companionship and emotional support. This can have a positive impact on the senior's mental and emotional health.
Safety and Security: With a caregiver on-site 24/7, seniors have a higher level of safety and security. This is especially crucial for those with mobility issues, cognitive impairments, or other health concerns.
Flexibility: Live-in senior care can be tailored to the senior's unique schedule and needs. Caregivers can adapt to changes in the senior's condition, providing a higher level of flexibility compared to other care options.
Peace of Mind for Family: Knowing that a professional caregiver is present around the clock provides peace of mind to family members, reducing the burden of caregiving and allowing them to maintain a healthier work-life balance.
Cost-Effective: In many cases, live-in care can be a cost-effective option compared to assisted living facilities or nursing homes. It allows seniors to age in place while receiving the care they need.
Considerations Before Opting for Live-In Senior Care
While live-in senior care offers numerous benefits, it's essential to consider a few key factors before making a decision:
Home Suitability: Ensure that the senior's home is safe and accessible for a live-in caregiver. Necessary modifications may be required to accommodate the caregiver's presence.
Costs: Understand the financial aspects of live-in senior care, including payment options, insurance coverage, and any government assistance programs available.
Compatibility: It's crucial to find a caregiver who is compatible with the senior in terms of personality, preferences, and needs. This may require interviews and trials to ensure a good match.
Medical Needs: Depending on the senior's medical condition, specialized medical care may be necessary. Ensure the caregiver is trained and experienced in providing the required level of medical support.
Respite Care: Live-in caregivers also need breaks, so it's essential to plan for respite care when the primary caregiver is off-duty.
Senior Care Companions: Making Informed Decisions
Senior Care Companions is a valuable resource that can assist you in making informed decisions regarding live-in senior care. They provide a platform for finding experienced and compassionate caregivers who are dedicated to enhancing the lives of seniors in their own homes. Services Provided by Senior Care Companions:
Caregiver Matching: They take the time to understand your senior's needs and personality, ensuring a compatible caregiver match.
Quality Assurance: Senior Care Companions maintain high standards for their caregivers, including background checks and ongoing training.
On-Call Support: They offer assistance and support whenever you need it, providing peace of mind to both seniors and their families.
Customized Care Plans: The caregivers from Senior Care Companions develop personalized care plans to meet the unique needs of each senior.
Regular Assessments: They continually evaluate and adjust care plans to ensure that the senior is receiving the best possible care.
Live-in senior care is a viable and beneficial option for seniors who wish to age in the comfort of their own homes while receiving comprehensive care and companionship. It provides a wide range of advantages, including a familiar environment, personalized care, companionship, safety, and flexibility. However, careful consideration and planning are essential to ensure that it's the right choice for your loved one. When deciding on live-in senior care, you can rely on the expertise and resources provided by Senior Care Companions. They can help you find a dedicated caregiver who is not only well-trained but also genuinely cares about the well-being of your loved one. By partnering with Senior Care Companions, you can make a well-informed and confident decision for the senior in your life, ensuring their comfort, safety, and happiness in their own home. 
Contact them today!
For more information,
visit the National Library of Medicine: Family Caregiving Roles and Impacts.