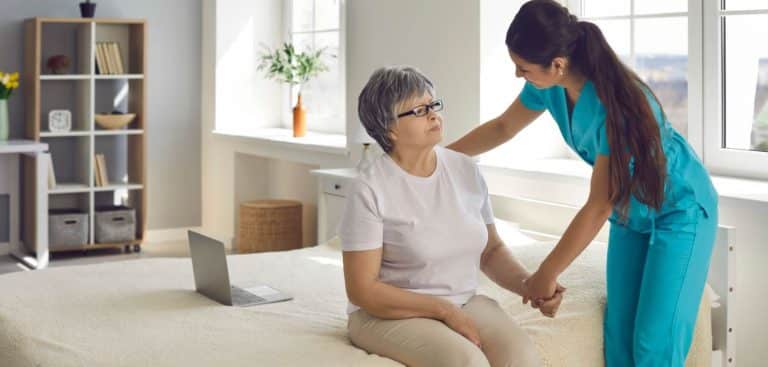 As individuals grow older, the desire to age gracefully in the comfort and familiarity of their own homes becomes increasingly important. With the right support and resources in place, the elderly can maintain their independence while receiving the care they need. Personal care aides on Long Island play a pivotal role in enabling seniors to age at home safely and with dignity. In this article, we will explore various strategies, resources, and the valuable assistance provided by personal care aides for seniors who wish to age in place.
Creating a Safe and Accessible Home Environment
To facilitate aging at home, it is essential to ensure the living space is safe and accessible for seniors. Consider the following:
Remove tripping hazards and ensure clear pathways throughout the home.
Install grab bars in the bathroom and nonslip mats in the shower or bathtub.
Adequately light hallways, staircases, and frequently used areas to prevent falls.
Modify the home with ramps or handrails for easy mobility.
Utilizing Personal Care Aides
Personal Care Aides (PCAs) are trained professionals who provide assistance with daily activities and personal care to seniors in their homes. They offer a wide range of services tailored to meet individual needs, including:
Assistance with bathing, grooming, dressing, and toileting.
Medication reminders and management.
Mobility support and assistance with walking or transferring.
Light housekeeping, including meal preparation, laundry, and errands.
Companionship and emotional support.
Monitoring health conditions and reporting concerns to healthcare professionals.
Become Familiar With Long Island Resources for Aging at Home
Long Island offers a wealth of resources and support services to assist seniors in aging at home. Some key resources include:
Accept Support from Community and Family
Alongside personal care aides, a strong support network from family, friends, and the community can significantly contribute to the well-being of seniors aging at home. Engaging in community activities, joining senior centers or clubs, and participating in social events can help combat loneliness and isolation. Choosing to age at home is a deeply personal and empowering decision for many seniors. With the assistance of personal care aides on Long Island, along with a safe home environment and access to community resources, elderly individuals can maintain their independence and enjoy a higher quality of life. By prioritizing safety, utilizing local resources, and embracing the support of personal care aides, seniors can age with grace and dignity in the place they call home. Remember, Long Island's personal care aides are compassionate professionals dedicated to providing invaluable support and assistance to seniors as they navigate the journey of aging at home.  SeniorCare Companions provides Long Island with personal care aides that are screened and professional.  Contact us today by
completing our quick contact form
.