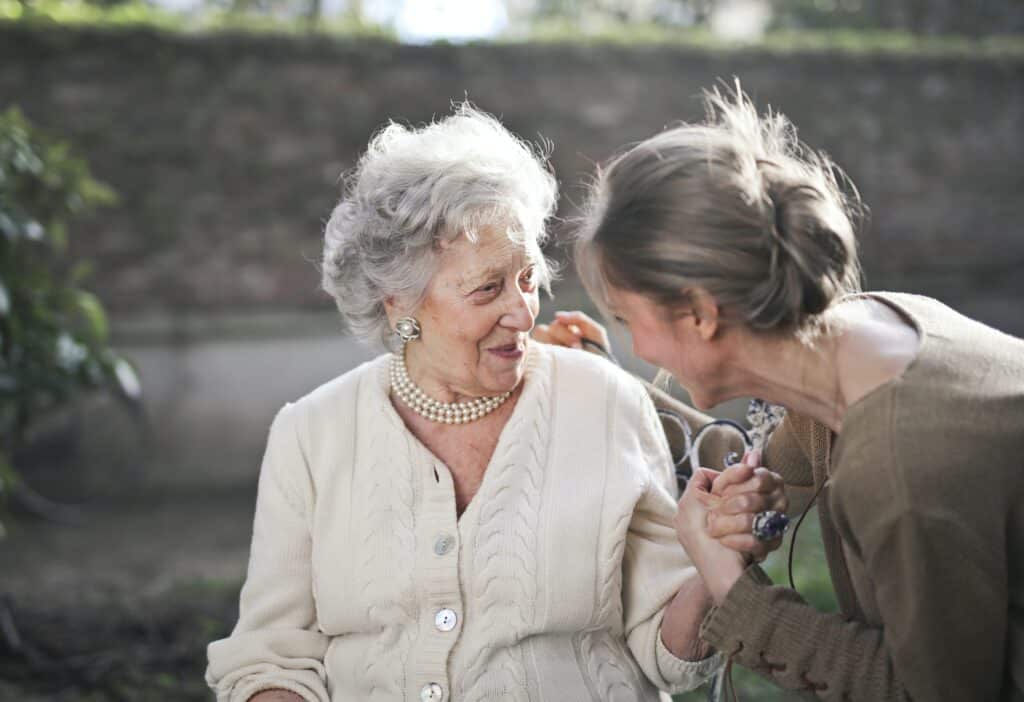 As our loved ones age, it becomes increasingly important to ensure that they receive the care and support they need. While many families consider placing their elderly relatives in a nursing home or assisted living facility, in-home senior care is becoming an increasingly popular option. In-home senior care allows seniors to remain in the comfort and familiarity of their own homes while receiving personalized care and assistance. In this blog post, we will attempt to outline how in-home senior care enhances independence, the numerous benefits of in-home senior care and why it may be the best choice for your loved one.
The Benefits of In-Home Senior Care
Independence and Familiarity
One of the most significant advantages of in-home senior care is the preservation of independence and familiarity. Seniors can maintain their independence and autonomy by staying in their own homes. This independence is invaluable, as it allows them to continue living life on their terms, making decisions about their daily routines, and having a sense of control.
Moreover, familiar surroundings can help reduce stress and anxiety for seniors. The comfort of their own home, surrounded by personal belongings and memories, can improve overall well-being. It creates a sense of security and emotional stability, contributing to a higher quality of life.
Personalized Care and Attention with Aging in Place

In-home senior care provides one-on-one attention and personalized care plans tailored to each individual's needs and preferences. Caregivers can focus on the specific requirements of each senior, whether it's assistance with daily activities, medication management, or simply companionship.
Seniors receive undivided attention and can build a strong relationship with their caregiver. This personalized approach ensures that their unique needs are met, fostering a sense of trust and comfort.
Cost-Effective Option
Another compelling aspect of in-home senior care is its cost-effectiveness. It is often more affordable than nursing homes or assisted living facilities. Families can choose the level of care that fits their budget and needs. Unlike institutional care, there are no additional costs for room and board or facility fees, making it a financially feasible choice for many families.
Enhanced Safety and Security
In-home caregivers play a crucial role in ensuring the safety and security of seniors. They can help prevent accidents and falls by ensuring a safe living environment, including removing potential hazards and providing mobility assistance when necessary.
Seniors are also less likely to be exposed to infections and illnesses that can be common in communal living settings. In-home caregivers can provide medication management, ensuring that seniors take their medications correctly and at the prescribed times.
Companionship and Emotional Support
In-home caregivers offer not only physical assistance but also companionship and emotional support to seniors. Loneliness and isolation are common issues among older adults, which can negatively impact their mental and emotional well-being.
With in-home senior care, seniors can engage in meaningful conversations and activities with their caregivers. This companionship reduces loneliness and isolation, leading to improved mental and emotional well-being. Seniors benefit from having a trusted companion who genuinely cares about their happiness and quality of life.
How In-Home Senior Care Enhances Independence
As individuals age, maintaining independence becomes increasingly important. Many seniors prefer to age in the comfort of their own homes rather than moving to a nursing home or assisted living facility. In-home senior care services have emerged as a popular option for seniors who want to maintain their independence while receiving the necessary support and assistance.
In-home senior care enhances independence in several ways. Firstly, it allows seniors to continue making decisions about their daily routines and lifestyles. They can choose what they want to eat, when they want to go for a walk, or how they want to spend their leisure time. This level of control over their lives can significantly enhance their sense of independence.
Benefits of Aging In Place
Additionally, in-home caregivers work closely with seniors to encourage and support their independence in daily activities. This includes assisting with tasks such as bathing, dressing, and grooming while promoting self-reliance whenever possible. The goal is to strike a balance between providing necessary assistance and empowering seniors to do as much as they can on their own.
Furthermore, in-home senior care often includes mobility assistance and exercises designed to improve strength and flexibility. This proactive approach helps seniors maintain their physical independence, enabling them to move around their homes and engage in activities they enjoy.
In-home senior care offers numerous benefits for both seniors and their families. From maintaining independence and familiarity to receiving personalized care and attention, it provides a safe and cost-effective option for aging loved ones. The emotional support and companionship provided by caregivers can greatly enhance the overall well-being of seniors. Consider exploring in-home senior care like that offered through SeniorCare Companions Inc. of New York as a viable option for your loved one's care needs. With in-home senior care, aging can be a journey of independence, dignity, and happiness in the place your loved one calls home.
In addition, a great source of information can be found at the National Institute on Aging for suggestions to find the help you need to age in place.