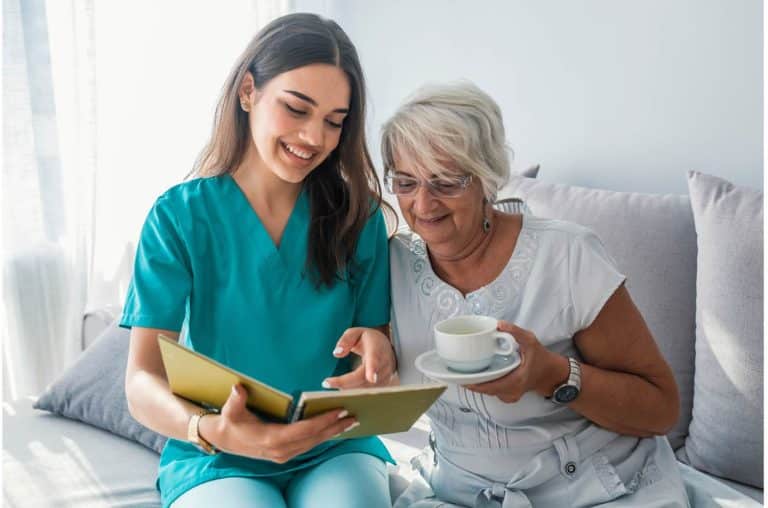 As individuals age, they often require companionship and support to maintain their overall well-being and quality of life. Home companion services on Long Island have emerged as a valuable resource, providing seniors on Long Island with the companionship, assistance, and engagement they need to thrive. In this article, we will explore the key benefits of home companion services and highlight how SeniorCare Companions incorporates these benefits into their daily routines for seniors.
Companionship and Emotional Support:
One of the primary benefits of home companion services is the provision of companionship and emotional support to seniors. Many seniors face feelings of loneliness and isolation, which can negatively impact their mental and emotional health. A home companion offers meaningful social interaction, engages in conversations, and participates in activities with the senior, fostering a sense of connection and belonging.
At SeniorCare Companions, our caregivers are trained to develop genuine relationships with seniors, providing them with the companionship and emotional support they need. Through compassionate interactions and shared experiences, our caregivers alleviate feelings of loneliness and enhance the overall well-being of seniors.
Personalized Assistance:
Home companion services offer personalized assistance tailored to the specific needs and preferences of seniors. Caregivers can help with daily tasks such as meal preparation, medication reminders, light housekeeping, and transportation to appointments or social activities. This assistance ensures that seniors can continue to live independently in the comfort of their own homes, promoting a sense of self-sufficiency and dignity.
SeniorCare Companions takes pride in creating personalized care plans that address the unique requirements of each senior. Our caregivers provide respectful and discreet assistance, empowering seniors to maintain their desired level of independence while receiving the support they need.
Mental Stimulation and Engagement Through Home Companion Services Long Island
Engaging seniors in mentally stimulating activities is vital for their cognitive health and overall well-being. Home companion services often include activities such as playing games, puzzles, engaging in conversations, reading aloud, or participating in hobbies and interests. These activities not only keep seniors mentally sharp but also enhance their sense of fulfillment and purpose.
SeniorCare Companions incorporates mental stimulation and engagement into their daily routines for seniors. Our caregivers design personalized activities that align with the interests and capabilities of each senior. By encouraging participation and providing stimulating experiences, we strive to enhance cognitive function and promote a fulfilling lifestyle.
Peace of Mind for Families:
Home companion services provide peace of mind for families, knowing that their loved ones are receiving compassionate care and companionship. Family members can rest assured that their seniors are not alone, and any concerns or emergencies will be promptly addressed by the caregivers. This peace of mind allows families to focus on their own responsibilities and enjoy quality time with their loved ones when they visit.
SeniorCare Companions understands the importance of family peace of mind. We prioritize open communication with families, providing regular updates on the well-being and activities of seniors. By building trust and maintaining transparent relationships, we ensure that families feel confident in our home companion services long island care.
Home companion services on Long Island offer numerous benefits to seniors, including companionship, personalized assistance, mental stimulation, and peace of mind for families. By choosing a reputable home companion service provider like SeniorCare Companions, seniors can experience the advantages of these services in their daily lives. With compassionate caregivers who prioritize companionship, personalized assistance, and engagement, seniors can thrive and enjoy an enriched quality of life in the comfort of their own homes.