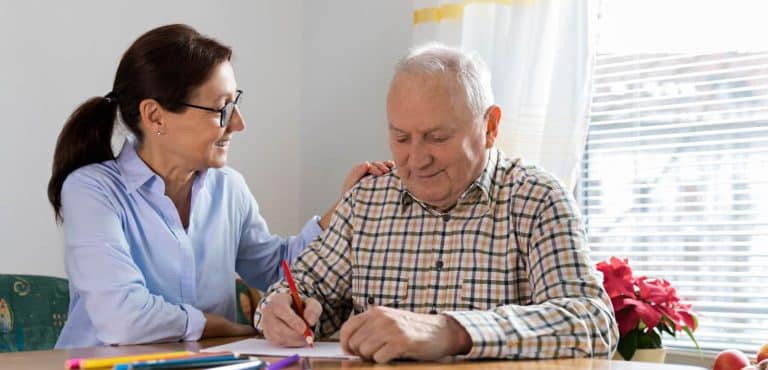 As the population ages, the demand for compassionate and dedicated caregivers has increased significantly. Long Island, with its large elderly population, relies heavily on caregivers who provide invaluable support and assistance to seniors in the comfort of their own homes. Let us discuss the role of the Home Caregiver Long Island, answer common questions about elder care at home, and evaluate a comprehensive job description for those interested in pursuing a career as a caregiver on Long Island.
Caregivers for Long Island's Elderly are Compassionate Heroes
When individuals take care of the elderly at home, it is commonly referred to as "in-home care" or "home care." This type of caregiving involves providing various services to seniors who may require assistance with daily activities, personal care, companionship, and other essential needs. In-home caregivers play a crucial role in ensuring the well-being and quality of life of older adults who wish to age in place.
Caregiver Duties for Long Island's Elderly
These at-home caregiver's have a wide range of tasks tailored to meet the unique needs of each senior client. The primary goal is to enhance the elderly individual's overall quality of life while promoting independence and preserving their dignity. Some key duties of an at-home caregiver include:
Personal Care Assistance: Assisting with bathing, grooming, dressing, and toileting needs, ensuring seniors maintain good personal hygiene.
Medication Management: Reminding and ensuring the correct administration of medications as prescribed by healthcare professionals is a key Home Caregiver Long Island task.
Companionship: Providing emotional support, engaging in meaningful conversations, and participating in leisure activities to combat loneliness and isolation.
Mobility Assistance: Helping seniors with walking, transferring from one place to another, and providing support for physical activities.
Meal Preparation: Planning and preparing nutritious meals according to dietary restrictions, including monitoring fluid intake to ensure hydration.
Light Housekeeping: Assisting with light household chores, such as cleaning, laundry, and tidying up living spaces.
Transportation: Accompanying seniors to medical appointments, social events, and running errands.
Monitoring Health: Keeping a close eye on any changes in the senior's health condition and promptly reporting concerns to the appropriate healthcare professionals or family members.
Home Caregiver Long Island, Giving Seniors Dignity
Caregivers for Long Island's elderly are true compassionate heroes, providing essential support and assistance that enable seniors to age gracefully in the familiarity and comfort of their own homes. As the demand for caregivers continues to rise with the aging population, their role becomes increasingly vital in ensuring the well-being, independence, and dignity of older adults. From personal care assistance and medication management to companionship and household tasks, caregivers undertake a wide range of responsibilities tailored to meet the unique needs of each senior client.
By fulfilling these duties with empathy, dedication, and professionalism, caregivers play an instrumental role in enhancing the quality of life for seniors on Long Island. Their commitment to making a positive impact on the lives of others deserves recognition and appreciation, as they navigate the challenges and rewards of this noble profession. Long Island's caregivers truly embody the spirit of compassion and selflessness, enriching the lives of the elderly and inspiring us all with their unwavering dedication.
Need a caregiver for your loved one? Contact SeniorCare Companions today!