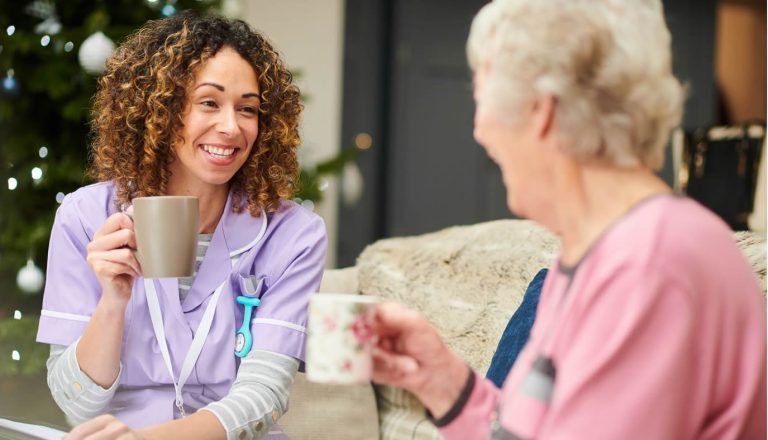 As our loved ones age, they often require extra care and support to maintain their quality of life. Home care services for Nassau County tends to become an essential resource for families, ensuring that seniors can age gracefully and comfortably in their own homes. The key to delivering exceptional care lies in embracing the five principles of senior caregiving: respect, empathy, communication, safety, and independence. In this article, we will explore these principles and highlight how SeniorCare Companions incorporates them into their daily routines for seniors.
Respect:
Respect is the cornerstone of senior caregiving. It involves valuing the dignity and individuality of each senior and recognizing their unique needs and preferences. When providing home care services for Nassau County Long Island, it is crucial to respect a senior's privacy, cultural background, personal beliefs, and autonomy. Caregivers should actively listen and involve seniors in decision-making processes to ensure their voices are heard and their choices are honored.
Empathy:
Empathy is the ability to understand and share the feelings of another person. When caring for seniors, empathy enables caregivers to develop a deep connection and forge meaningful relationships. It involves putting oneself in the shoes of the senior, being attentive to their emotional well-being, and providing comfort and reassurance. By showing empathy, caregivers can create a safe and nurturing environment where seniors feel understood and supported.
Communication:
Effective communication is vital in any caregiving relationship. It involves active listening, clear expression, and the ability to adapt to a senior's communication style and needs. Caregivers must establish open lines of communication, ensuring seniors feel comfortable discussing their concerns, preferences, and goals. Regular communication not only helps address immediate needs but also fosters trust, encourages emotional well-being, and enhances overall care quality.
Safety:
Safety is paramount in senior caregiving. Home care services for Nassau County  should prioritize creating a secure environment for seniors, identifying potential risks, and implementing appropriate precautions. Caregivers must be knowledgeable about fall prevention, medication management, and emergency procedures. By ensuring the physical safety of seniors, caregivers provide peace of mind to both seniors and their families.
Independence:
Preserving seniors' independence is crucial for their well-being and self-esteem. Caregivers should empower seniors to maintain as much independence as possible while providing assistance where needed. Encouraging seniors to engage in activities they enjoy, promoting mobility, and supporting their autonomy are essential components of home care services. By fostering independence, caregivers enhance seniors' quality of life and promote a sense of purpose and fulfillment.
How SeniorCare Companions Incorporates the 5 Principles of Caregiving Through for Nassau County
At SeniorCare Companions, we understand the importance of the five principles of senior caregiving. Our highly trained and compassionate caregivers embody these principles in their daily routines. We provide personalized care plans that respect each senior's unique needs and preferences. Our caregivers cultivate deep connections through empathetic and compassionate interactions, ensuring seniors feel valued and understood.
Effective communication is central to our approach. We actively listen to seniors, encourage open dialogue, and involve them in decision-making processes. Safety is a top priority, and our caregivers receive comprehensive training to identify and address potential risks proactively.
We firmly believe in preserving seniors' independence and encourage them to maintain their preferred level of autonomy. By providing assistance tailored to individual needs, we help seniors enjoy their favorite activities, maintain social connections, and live fulfilling lives.
When it comes to home care services for Nassau County Long Island, embracing the five principles of senior caregiving is crucial for ensuring the well-being and happiness of our aging loved ones. Respect, empathy, communication, safety, and independence form the foundation of exceptional care.  SeniorCare Companions offers the best home care services for Nassau County so contact us today!