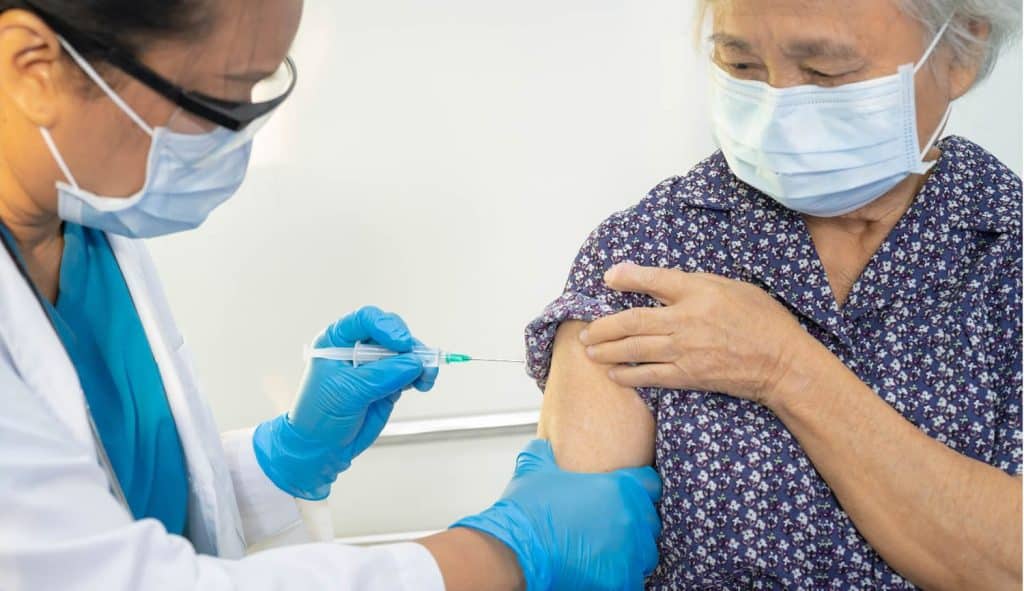 The Covid-19 pandemic has posed significant challenges for individuals of all ages, but perhaps none have been as deeply affected as our seniors. As we continue to navigate these uncertain times, providing assistance and support to seniors becomes increasingly important. In this article, we will explore essential ways to help seniors get through the Covid-19 season, with a focus on Long Island, and introduce how SeniorCare Companions, Inc. can play a crucial role in this process.
1. Stay Informed and Educated
In times of crisis, knowledge is power. It's essential for seniors and their caregivers to stay informed about the latest updates, guidelines, and safety precautions related to Covid-19. Trusted sources like the Centers for Disease Control and Prevention (CDC) and the World Health Organization (WHO) offer reliable information to help seniors make informed decisions about their health.
2. Prioritize Vaccination
Vaccination is a vital tool in the fight against Covid-19. Encourage seniors to get vaccinated if they haven't already. Long Island provides access to vaccination centers, and appointments can often be scheduled online or through healthcare providers. For those who may face transportation challenges, organizations like SeniorCare Companions, Inc. can assist in arranging transportation to vaccination sites.
3. Practice Safety Measures
Even after vaccination, it's crucial to continue practicing safety measures such as mask-wearing, social distancing, and frequent handwashing. Seniors should understand that these precautions not only protect them but also help keep their community safe.
4. Combat Social Isolation
One of the most significant concerns during the pandemic has been social isolation among seniors. Loneliness and lack of social interaction can lead to mental and emotional health issues. Encourage seniors to maintain connections with loved ones through phone calls, video chats, or safely distanced in-person visits. Additionally, Long Island offers numerous virtual activities and support groups, providing seniors with opportunities for social engagement.
5. Stay Physically Active
Physical activity is essential for seniors' well-being. Encourage them to engage in light exercises or activities suitable for their fitness level. Many senior centers on Long Island, like SeniorCare Companions, Inc., offer virtual exercise classes and resources to help seniors stay active while staying safe at home.
6. Explore Grocery Delivery Services
To reduce seniors' exposure to crowded places, consider using grocery delivery services. Long Island has several supermarkets and local businesses that offer this convenient option. If seniors need assistance with ordering groceries or require help in receiving deliveries, organizations like SeniorCare Companions, Inc. can step in to lend a hand.
7. Medication Management
Managing medications is crucial for senior health. Ensure seniors have a sufficient supply of their medications and help them organize their prescriptions. Pharmacies on Long Island offer services like mail-order and curbside pickup to make medication access more convenient. Organizations like SeniorCare Companions, Inc. can provide medication reminders and assistance.
8. Prioritize Mental Health
The pandemic's impact on mental health has been profound, and seniors are no exception. Encourage seniors to seek mental health support if needed. Long Island offers access to mental health professionals who provide telehealth services, making therapy and counseling easily accessible. SeniorCare Companions, Inc. also offers companionship services that can help alleviate feelings of isolation and loneliness.
9. Enhance Home Safety
Regularly assess the safety of seniors' living environments, especially if they live alone. Remove potential hazards and ensure they have essential safety equipment like smoke detectors and handrails. Additionally, consider installing home monitoring systems for added peace of mind. Organizations like SeniorCare Companions, Inc. can conduct home safety assessments and provide recommendations.
10. Utilize Senior Assistance Programs
Long Island boasts various senior assistance programs and services designed to cater to seniors' unique needs. These programs may include meal delivery, transportation services, and home healthcare. SeniorCare Companions, Inc. specializes in providing companionship and in-home care services, ensuring seniors receive personalized support to help them navigate the challenges of the Covid-19 season.
Helping seniors get through the Covid-19 season on Long Island requires a collective effort. By staying informed, practicing safety measures, and seeking assistance when needed, seniors can protect their health and well-being. Organizations like SeniorCare Companions, Inc. play a vital role in providing the necessary support and companionship to ensure that seniors receive the care and assistance they deserve during these challenging times. Together, we can help seniors thrive in the face of adversity.