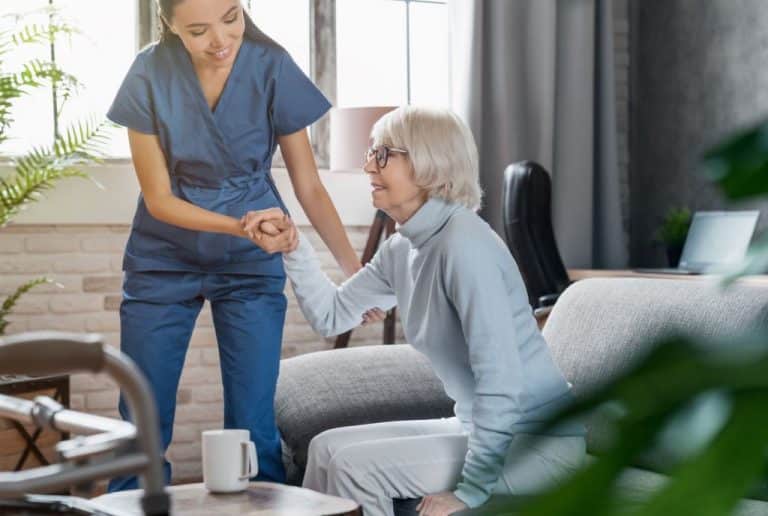 Deciding on the best care option for an elderly loved one can be an overwhelming process. In today's fast-paced world, with our busy lifestyles, it becomes increasingly challenging to provide adequate care for aging family members. While some may consider residential care facilities, others prefer the comfort and familiarity of their own homes and opt for in-home personal care through live-in companion for the elderly. At SeniorCare Companions, Inc., our focus is on improving the quality of life for seniors in Long Island by providing exceptional care in the comfort of their own homes. Let's explore the benefits of in-home personal care for the elderly.
The Benefits of a Live-in Companion for elderly Care on Long Island
One of the significant advantages of in-home personal care is that loved ones can continue to dwell in the comfort of their own homes. The emotional transition from one's home to a care facility can be quite difficult for seniors. By choosing in-home care, they can remain in familiar surroundings without worry or distress.
Personalized care is another key benefit of in-home personal care. Unlike care facilities that often follow a rigid routine, home care services offer flexibility that can be tailored to meet the unique needs of the entire family. This personalized approach ensures that seniors receive the individualized attention and support they require.
Studies suggest that individuals recover faster from surgery or health issues when they are in their own homes. The familiarity of their surroundings, coupled with personalized care, contributes to a more conducive healing environment.
Undivided attention is a hallmark of in-home personal care. With the caregiver's primary focus on one person, seniors receive dedicated support and companionship, making their experience more enjoyable and fulfilling.
For families, it can be distressing to see their aging loved ones in poor health. By choosing in-home care, families can have peace of mind knowing their loved ones are being monitored closely even when they are not around. This alleviates a significant amount of stress and worry.
Companionship is a vital aspect of in-home personal care. Seniors benefit from having someone to talk to, listen to, and share their experiences with. A friendly face can provide the much-needed emotional support and serve as a reminder that they are not alone in navigating life's challenges.
Another notable advantage of home care is the opportunity for family members to actively participate in their loved one's care plan. With regular updates on health and progress, families can stay informed and involved in their loved one's well-being.
At SeniorCare Companions, Inc., we understand the unique needs of seniors and strive to provide exceptional care that fosters a sense of love and compassion. Unlike many professionals who view care services as a mere side job, our staff is trained to deliver outstanding service, ensuring that seniors feel genuinely cared for. Families in Long Island trust us as their go-to choice for in-home care services.
If you or a loved one are in need of care services, contact SeniorCare Companions, Inc. today. Rest assured that with our support, you can continue living your best life while receiving the care and companionship you deserve.