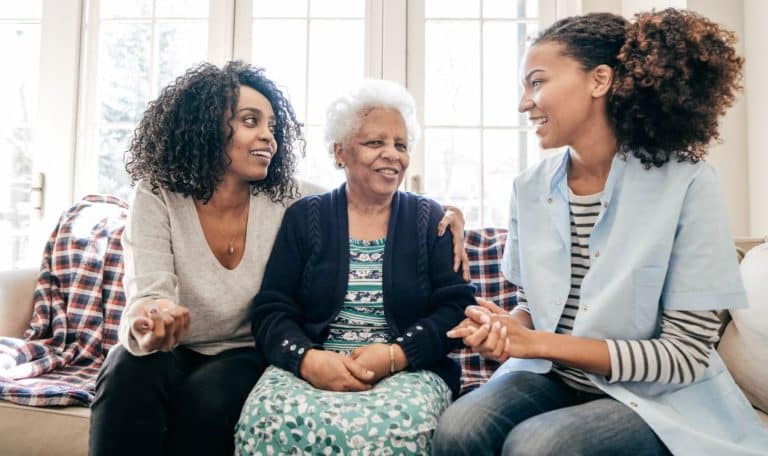 In-home care services for dementia and Alzheimer's patients play a crucial role in enabling individuals to age in place comfortably while receiving the necessary support. This comprehensive guide explores various aspects of in-home care, including types of services available, how to find them, choosing the right provider, associated costs, and essential home safety measures for seniors.
Types of In-Home Services
In-home care services cover a broad spectrum, addressing both non-medical and medical needs for individuals with dementia and Alzheimer's. Understanding the available services is essential for tailoring care to specific requirements.
Companion Services:

Assistance with supervision, recreational activities, or companionship.
Helps combat social isolation and fosters emotional well-being.

Personal Care Services:

Aid with daily living activities such as bathing, dressing, toileting, eating, and exercising.
Promotes personal hygiene and independence.

Homemaker Services:

Support with housekeeping, shopping, and meal preparation.
Ensures a safe and comfortable living environment.

Skilled Care:

Provided by licensed health professionals for medical needs like wound care, injections, and physical therapy.
Coordinated by home health care agencies with input from physicians.
How to Find the Best Services
Finding the right in-home care services involves accessing various resources to ensure the best fit for the individual's needs.
Consulting the Doctor:  Start with the primary physician for recommendations on home health providers experienced in dementia care.
Medicare's Online Tool: Utilize Medicare's online tool Home Health Compare, to find and compare certified home health agencies in your area.
Alzheimer's Association Chapter: Contact the local Alzheimer's Association chapter for valuable referrals and guidance.  Read through the Home Safety Checklist for Seniors provided by the Alzheimer's Association.  It can help ensure a safe home environment which is crucial for seniors with dementia or Alzheimer's.
Eldercare Locator: Use The Eldercare Locator online tool or call 800.677.1116 to search for services based on location.
Personal Recommendations: Seek opinions from friends, family, and neighbors who have firsthand experience with in-home care services.
Choosing the Right Provider
Selecting the right in-home care provider requires careful consideration of the individual's specific needs and preferences.
Create a List of Care Needs: Before contacting In-home care services providers, list the specific care needs and expectations.
Screening Providers: When calling potential providers, inquire about the types of services offered to ensure they align with specific requirements.
In-Home Interviews: Conduct interviews with prospective agencies or providers in the home environment, ideally with a third person present for feedback.
Check References: Inquire about criminal background checks and speak with others who have used the provider's services.
Share Information:  Familiarize care providers with relevant personal information, past accomplishments, and guideposts for better understanding and connection.
Questions to Ask In-Home Care Providers
Be prepared ahead of time with questions you may wish to ask potential In-home care services providers.  Keep in mind the specifics needed for your loved one when coming up with the questions.  Some possible ideas are:
Are you trained in first aid and CPR?
Do you have experience working with someone with dementia?
Are you specifically trained in dementia care?
Are you with an agency?
Are you bonded to protect clients from potential losses?
Can you provide references?
Are you available at the needed times?
Can you offer backup support if needed?
Can you manage specific health and behavioral care needs?
How to Determine Costs Services
The costs of in-home care services can vary based on factors like location, the type of services provided, and insurance coverage.
Medicare Coverage:  Medicare covers certain in-home health care services for eligible individuals meeting specific criteria.
Insurance Coverage:  Explore private insurance coverage options for home care services.
Out-of-Pocket Costs:  Understand the potential out-of-pocket expenses for specific services.
Eligibility Criteria:  Refer to the Centers for Medicare and Medicaid Services booklet, "Medicare and Home Health Care," for details on eligibility.
In-home care services for dementia and Alzheimer's patients provide a valuable alternative to institutionalized care, allowing individuals to age in a familiar and comfortable environment. By understanding the types of services available, how to find them, choosing the right provider, managing costs, and implementing home safety measures, caregivers can ensure a higher quality of life for their loved ones. Additionally, leveraging resources from government agencies and reputable organizations like SeniorCare Companions, Inc. can offer valuable support and guidance in the caregiving journey.