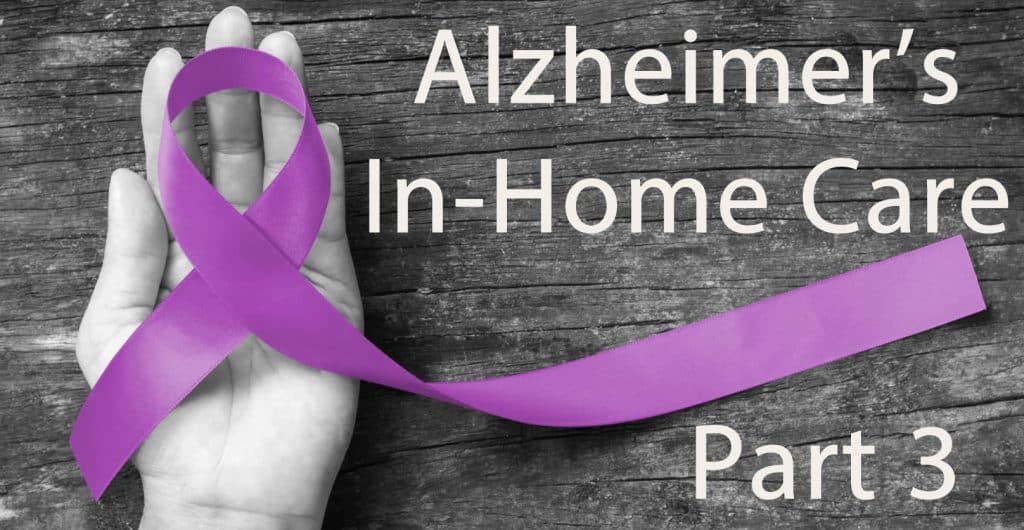 Enhancing Alzheimer's In-Home Care: Alzheimer's and Driving
Welcome to the final installment of our comprehensive three-part series on Alzheimer's in-home care. In parts one and two, we delved into essential facts, statistics, and daily living strategies for Alzheimer's patients. In this concluding part, we address a topic often overlooked – Tips and Tactics for Alzheimer's and Driving. Join us as we explore the complexities of driving safety, offering guidance for both family caregivers and professional caregivers. Our commitment to supporting Alzheimer's in-home care for the 5 boroughs of NY continues as we shed light on this crucial issue.
Alzheimer's and Driving: Balancing Independence and Safety
One of the most poignant and challenging aspects of Alzheimer's in-home care is addressing driving safety. The ability to drive represents more than just transportation; it signifies freedom, independence, and a sense of control over one's life. On Long Island and across the 5 boroughs of NY, seniors rely on driving to maintain their lifestyles. However, it's imperative to recognize that changes in physical, emotional, mental, and cognitive conditions can compromise a senior's ability to drive safely.
Alzheimer's and Driving: A Complex Skill
Driving is a multifaceted skill that demands a high level of cognitive function, motor skills, and split-second decision-making. Alzheimer's disease progressively affects these critical aspects, making it a complex challenge for both seniors and their caregivers. Seniors often experience difficulties with memory, spatial awareness, judgment, and concentration – all of which are essential for safe driving.
Supportive Solutions for Alzheimer's and Driving:
Preparedness and Planning: As caregivers, it's crucial to acknowledge the emotional significance of driving for seniors. A senior's transition from driving to alternative transportation should be handled sensitively and strategically. Establish open conversations early on about the potential need for alternative transportation options, involving family, friends, and professional caregivers focused on Alzheimer's in-home care for the 5 boroughs of NY.
Leveraging Ride-Sharing Services: In today's digital age, ride-sharing services like Uber and Lyft offer a practical solution. They provide door-to-door transportation that allows seniors to maintain a semblance of independence while ensuring their safety on the road.
Accessible Shuttle Services: Shuttle buses and vans tailored for senior transportation can be a viable alternative. These services are designed to cater to seniors' needs, offering convenience and safety.
Professional In-Home Care: Caregivers from organizations like SeniorCare Companions understand the complexities of Alzheimer's and driving. Many caregivers are skilled drivers themselves and can provide the necessary support, offering a sense of security for seniors while enabling them to retain their independence.
Expert Guidance: Seeking professional guidance from Alzheimer's care specialists can help families make informed decisions regarding driving and Alzheimer's. Experts can provide insights into when and how to transition to alternative transportation while maintaining a senior's dignity and well-being.
Recognizing Early Warning Signs of Impaired Driving:
It's crucial to identify signs indicating that Alzheimer's is affecting an individual's driving abilities. Some early warning signs include:
Difficulty with Directions: Increased difficulty navigating familiar routes or learning new ones.
Memory Lapses: Trouble remembering the destination or where the car is parked.
Confusion with Traffic Signs: Confusion at traffic signs or getting lost while exiting highways.
Frequent Citations: Multiple moving violations and increased honking from other drivers.
Inappropriate Driving Behavior: Running red lights, braking suddenly, or stopping at green lights.
Loss of Spatial Awareness: Drifting out of lanes due to compromised muscle control.
Expert Tips for Addressing Driving Concerns with Alzheimer's and Driving
Firm Approach: While it may be challenging, caregivers must enforce a consistent approach to driving safety. Avoid allowing driving only on "good days" and prohibit it on "bad days."
Medical Consultation: A medical professional's input can be crucial. Seniors often respect medical authority and may be more receptive to their advice regarding driving safety.
Presenting Alternatives: Position caregivers or in-home care professionals as "chauffeurs" to provide transportation. This approach maintains a sense of independence and minimizes the sense of loss.
Substituting Keys: If keeping car keys is important, offer a different set of keys to the senior.
Disabling or Relocating the Car: As a last resort, disable the car or move it to a location where the senior cannot access it.
The Alzheimer's Association has a nice listing of ideas and videos concerning Alzheimer's and Driving. View it here.
Conclusion To the Alzheimer's In-Home Care 3-Part Series
As we conclude this three-part series on Alzheimer's in-home care, we've explored vital aspects of Alzheimer's and driving – a topic that requires attention, empathy, and strategic planning. Balancing independence and safety is paramount for Alzheimer's patients and their caregivers. By integrating expert insights and embracing alternative transportation solutions, we can ensure a safer and more comfortable journey for those navigating the challenges of Alzheimer's in-home care for the 5 boroughs of NY.
For personalized support and expert advice on Alzheimer's in-home care, reach out to SeniorCare Companions at 631-581-9000. Your dedication to the well-being of your loved ones truly makes a difference.