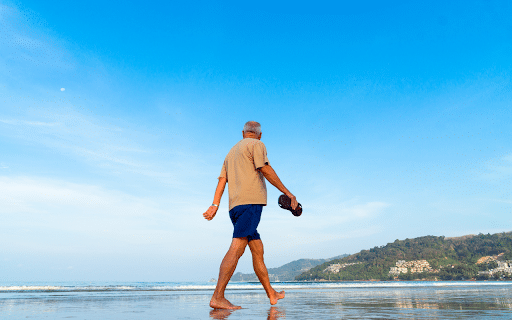 Supporting Seniors with SeniorCare Companions
The ability to remain self-sufficient is essential for everyone at any age. This doesn't change for seniors. Independence is often a cornerstone of their lives, something they cherish. However, as they age, many seniors find that while they want to remain independent, they may require assistance with day-to-day tasks, such as housekeeping, medication management, and personal care.
At SeniorCare Companions, we understand the delicate balance between senior care and independence. Our mission is to empower seniors to maintain their independence while ensuring they receive the support they need from caring professionals. In this article, we'll explore various strategies to assist seniors in remaining independent and engaged while providing them with the care they need.
Inclusive Decision-Making for Future Care
One of the first steps in supporting seniors' independence is involving them in decision-making regarding their care. Inclusive conversations empower seniors and make them feel part of the process. By keeping them informed about new information and asking for their input on daily tasks, you enable them to make choices that align with their preferences. This involvement leads to increased fulfillment and happiness, reinforcing their sense of self-sufficiency.
Offering Healthy Choices for Senior Care and Independence
Providing seniors with options in their daily lives is another way to maintain their independence while supporting their well-being. Offer choices in clothing, meals, and daily activities. This not only gives them a sense of control but also ensures they remain within their health limitations. Empowering seniors to make healthy choices contributes to their overall independence and quality of life.
Home Modifications for Safety
Ensuring a senior's home is safe and free of hazards is essential for their well-being and independence. Falls can result in mobility issues and a loss of independence. To prevent these accidents, consider making various home modifications, including:
Widening doorways to accommodate wheelchairs or scooters.
Installing ramps for ease of access.
Kitchen modifications to enable safe meal preparation.
Smart home devices that seniors can operate with their voice.
Medical alert systems for emergency assistance.
Hoyer lifts to navigate mobility challenges.
No-slip flooring to prevent falls.
Creating a safe home environment enhances a senior's ability to remain independent while receiving care and support.
Easily Accessible Day-To-Day Items To Promote Senior Care and Independence
As seniors age, bending down, reaching high places, and crouching become more challenging. Ensure that items in their kitchen and bedroom are easily accessible. By making these adjustments and ensuring that commonly used items are at eye level, you enable them to live a more independent life.
Mobility Scooters for Seniors
Wheelchairs can sometimes leave seniors feeling isolated and confined to their homes. Mobility scooters provide an excellent solution, allowing seniors to venture outdoors, meet friends, and enjoy fresh air. Be sure to check their insurance plan for coverage to make this option more accessible.
Encouraging Physical Activity
Staying active is essential for seniors' overall health and independence. Daily physical activity helps increase bone and muscle strength, prolonging their ability to remain active. Encourage your elderly loved one to engage in regular exercise to maintain their independence and mobility.
The Benefits of Hourly and In-Home Care
As seniors age, they may face increasing challenges and limitations. Hourly and in-home care services can be invaluable in helping seniors maintain their independence while receiving the necessary support. At SeniorCare Companions, we offer personalized non-medical hourly and in-home care services to ensure that seniors can continue living independently in their homes and communities.
Our compassionate and trained staff provides a range of services, including:
General housekeeping to maintain a clean and safe living environment.
On-call medical care and services for health monitoring.
Transportation for appointments and daily activities.
24-hour medical monitoring for peace of mind.
Medication management to ensure proper and timely administration.
Supportive Senior Living Options
At SeniorCare Companions, we understand that every senior is unique, and we tailor our services to meet their specific needs and preferences. Our goal is to support seniors in remaining happy and active in their homes and communities, reinforcing their sense of independence.
Supporting Senior Care and Independence with SeniorCare Companions
Balancing senior care and independence is a delicate but essential task. At SeniorCare Companions, we are dedicated to empowering seniors to maintain their self-sufficiency while ensuring they receive the care and support they need. Our compassionate and diverse team of experts is committed to making seniors' lives better by providing professional care and medical monitoring.
If you or your loved one is seeking personalized care that prioritizes independence and well-being, SeniorCare Companions is here to help. Contact us today to learn more about our services and how we can support your senior's journey toward a fulfilling and independent life.