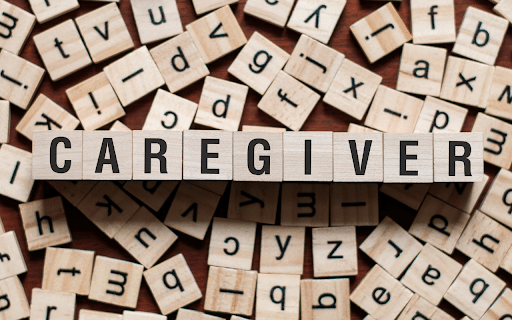 When you embark on a journey as a new senior caregiver, you enter a world filled with compassion, responsibility, and care. To excel in this role and provide the best support for your elderly loved one or client, it's essential to familiarize yourself with various terms and phrases specific to senior care and healthcare. This knowledge not only enhances your caregiving skills but also ensures effective communication with healthcare professionals. In this comprehensive guide, we'll delve into helpful terminology for new senior caregivers, with some focus on medical terminology for caregivers.
Introduction to Senior Caregiving
Before we dive into the terminology, let's understand the scope of senior care-giving. Senior caregivers are responsible for assisting elderly individuals with their daily activities, ensuring their well-being, and often providing emotional support. This role can be within a home setting, senior living community, or even as a professional caregiver in a healthcare facility.
Essential Terminology for New Senior Caregivers
Activities of Daily Living (ADLs):
These are basic self-care tasks necessary for daily life. ADLs include bathing, dressing, grooming, eating, and toileting. As a caregiver, you may assist seniors with one or more of these activities.
Instrumental Activities of Daily Living (IADLs):
IADLs are more complex tasks required for independent living. They include managing finances, meal preparation, shopping, transportation, and medication management.
Care Plan:
A care plan is a customized document outlining the senior's specific care needs, preferences, and goals. It serves as a roadmap for caregivers to provide effective care.
Caregiver Burnout:
This term describes the physical, emotional, and mental exhaustion experienced by caregivers due to the demands of caregiving. Recognizing and managing caregiver burnout is crucial for your well-being.
Respite Care:
Respite care provides temporary relief to primary caregivers, allowing them to rest and recharge while another caregiver takes over for a short period.
Palliative Care:
Palliative care focuses on improving the quality of life for seniors with serious illnesses. It addresses pain management, emotional support, and symptom relief.
Hospice Care:
Hospice care is end-of-life care that emphasizes comfort and support for individuals with terminal illnesses. It focuses on pain management and emotional well-being during this difficult time.
Cognitive Impairment:
Cognitive impairment refers to a decline in cognitive functions, such as memory, reasoning, and problem-solving. Conditions like Alzheimer's disease may lead to cognitive impairment.
Activities for Daily Living (ADLs):
These are tasks that individuals perform as part of their daily routine, including brushing teeth, bathing, dressing, and eating.
Aging in Place:
Aging in place refers to seniors' ability to live independently and comfortably in their own homes as they age, with the necessary support and modifications.
Assisted Living:
Assisted living communities offer housing and support services to seniors who require help with ADLs but want to maintain some independence.
Skilled Nursing Facility (SNF):
A skilled nursing facility provides specialized medical care, rehabilitation services, and 24-hour nursing care for seniors with complex medical needs.
Durable Medical Equipment (DME):
DME includes medical devices and equipment designed for long-term use, such as wheelchairs, walkers, and oxygen concentrators.
Advance Directives:
These legal documents outline a person's healthcare preferences in case they are unable to make decisions for themselves. They include living wills and healthcare proxies.
Polypharmacy:
Polypharmacy occurs when a person takes multiple medications simultaneously, which can lead to potential drug interactions and complications.
Patient Advocacy:
Patient advocacy involves supporting and representing a patient's interests, ensuring they receive appropriate care and treatment.  A patient advocate can also assist you with Helpful Terminology for New Senior Caregivers.
Medical Terminology for Caregivers
Understanding medical terminology is crucial for effective communication with healthcare providers and ensuring the well-being of the senior in your care. Here are some essential medical terms for caregivers:
Blood Pressure (BP):
Blood pressure measures the force of blood against the walls of arteries. High blood pressure (hypertension) and low blood pressure (hypotension) can impact seniors' health.
Glucose:
Glucose is a type of sugar in the blood, and monitoring blood glucose levels is essential for seniors with diabetes.
Catheter:
A catheter is a thin tube inserted into the body to drain urine from the bladder. Some seniors may require catheter care.
Dementia:
Dementia is a general term for a decline in cognitive function severe enough to interfere with daily life. Alzheimer's disease is one type of dementia.
Oxygen Saturation (SpO2):
Oxygen saturation measures the amount of oxygen in the blood. It's crucial for seniors with respiratory conditions.
Incontinence:
Incontinence is the loss of bladder or bowel control. Seniors with incontinence may require specialized care.
Hemorrhage:
Hemorrhage refers to excessive bleeding, which can be a medical emergency.
Wound Care:
Proper wound care is essential for seniors with skin ulcers, cuts, or surgical incisions.
Medication Administration:
Understanding how to administer medications correctly is crucial for caregivers. This includes dosage, timing, and potential side effects.
CPR (Cardiopulmonary Resuscitation):
CPR is a life-saving technique used in emergencies to manually pump blood and provide artificial respiration.
Hypothermia:
Hypothermia is a dangerously low body temperature, which can occur in seniors if they are not adequately protected from cold temperatures.
Medical Records:
Understanding how to read and interpret medical records helps caregivers stay informed about a senior's health status and treatment plan.
As a new senior caregiver, familiarizing yourself with these terms and phrases is essential for providing the best care and support to your elderly loved one or client. Effective communication and knowledge of medical terminology are key to ensuring their well-being and maintaining their quality of life. If you have further questions or need assistance with senior caregiving, don't hesitate to reach out to us at SeniorCare Companions. We are here to support you on your caregiving journey.
For more Helpful Terminology for New Senior Caregivers, AARP has a comprehensive article you may wish to review as well – "Caregiver Glossary: Definitions for the Most Confusing Acronyms and Terms"