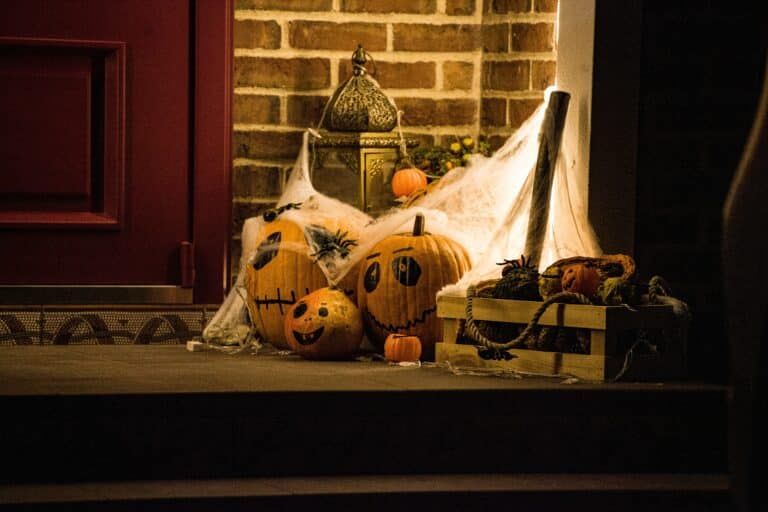 It's the spookiest time of the year! While you may believe that Halloween can only be enjoyed by trick-or-treaters and children: That's not always the case. There are fun and stimulating Halloween activities for seniors that can help keep their spirits high and put them in a spooky mood.
Whether you're looking for a way to keep your loved one entertained or looking for fun activities for your residents to stay entertained: you've come to the right place. 
Here's a list of our favorite Halloween activities. 
Halloween Activities for Seniors
Festive Candle Making 
One of the best parts of the festive season is the decadent fall scents. A candle-making workshop is a stimulating activity that brings everyone together to enjoy fall time fun. Candle-making kits are typically low-cost and easy to use, so your group of seniors or your loved one shouldn't struggle with the steps. 
At the end of the experience, everyone will have their own candle they can enjoy. To stay in the festive spirit, we recommend looking for fall scents, such as pumpkin pie, cinnamon apple, or vanilla pumpkin. 
Halloween Recipes
Whether it's a Halloween drink or a dessert: you can't go wrong with spooky recipes. Halloween Recipes are scary, delicious, and fun to make in a group setting. 
Here are a few recipes to help you get started:
Mummy Brie 

Ghost Cookies

Dirt Pudding

Fizzy Potion Halloween Punch

Monster Truffles
You can encourage everyone to bring a festive dish to a Halloween party or cook the recipes together in a group setting. 
Halloween Garlands
Looking for homemade crafts? A Halloween garland is the perfect solution. They're easy to make and are easy to learn how to make. These are also great ways to make decorations to keep things festive in the hallways and communal areas. 
Here are a few easy tutorials to consider:
DIY Eyeball Garland Halloween Decor

Fall Garland With Mini Pumpkins

Halloween Paper Garland Cutouts
Decorate Pumpkins
Decorating pumpkins is a hands-on traditional festive activity everyone can enjoy during October. You can plan an activity for your residents to work together to paint or carve pumpkins. Some pumpkin carving sets come with stencils to make it easier for everyone in the group to carve intricate Halloween patterns. 
At the end of the experience, you can have a contest and reward the best jack-o-lantern with a prize and recognition.
Halloween Movie Marathon
Grab some snacks and get ready for a spooky Halloween movie marathon. Movie marathons are the perfect way to get everyone and put them in a spooky spirit. We don't recommend watching a bunch of films in one night. Instead, you can invite everyone to come together to enjoy one Halloween movie a week during October. 
There are several old classic Halloween movies your residents can enjoy together. If you aren't sure where to start, here are a few classic movies to consider:
Hocus Pocus 

Beetlejuice 

The Addams Family 

Casper 

Dracula 
For a full-fledged Halloween experience, we recommend combining this Halloween activity for seniors with any other activities we listed here and throw a mini Halloween movie party!
Costume Contest 
Throughout the month, inspire the seniors in your community to make their own costumes with items they can find around the house. They can create masks or full-on costumes: It's completely up to them and what they can come up with. On Halloween day, everyone can show up in their DIY Halloween costumes. 
The best part is the costumes don't need to be hard for the seniors to make! Keep things fun, simple, and light-hearted. Everyone will enjoy the experience, share a few laughs with friends, and cherish the moment.
How Senior Companions Can Help
No matter what Halloween activities you choose, you're sure to have a Halloween memory everyone will remember and cherish. 
The team at Senior Companions is here to help keep the seniors in your life entertained and excited about Halloween. They are passionate about helping your loved ones get excited for the holidays and have new experiences. We understand it's not always easy to think of fun, stimulating activities that the loved ones in your life can enjoy. However, with Senior Companions by your side, you never need to worry. 
To learn more about our services and how we can help, contact us today.