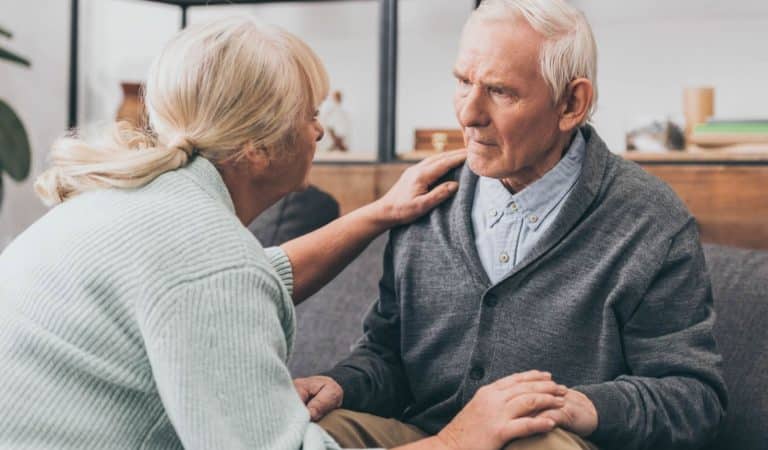 Providing home care for dementia patients is a challenging but vital responsibility. Families often opt for this approach to ensure their loved ones receive personalized attention and maintain a familiar environment. However, there are instances when signs emerge that home care isn't as effective as it should be. This article highlights the warning signs that may indicate the need for reassessment in dementia care at home, particularly focusing on the importance of recognizing caregiver burnout. We'll also introduce SeniorCare Companions, Inc as a supportive resource to help families navigate these challenges.
Recognizing Warning Signs in Dementia Care at Home
Behavioral Changes in the Patient:

One of the initial indicators that home care for dementia patients may not be working is a noticeable shift in the patient's behavior. Agitation, increased confusion, or sudden mood swings could be signs that the current caregiving approach may not be meeting the patient's needs adequately. This emphasizes the importance of regular communication between family members and caregivers to stay updated on the patient's condition.

Decline in Personal Hygiene:

Dementia patients often struggle with maintaining personal hygiene. However, a sudden and significant decline in this area may indicate that the caregiver is overwhelmed or lacking the necessary support. Hygiene is crucial for the patient's well-being and can affect their physical health, making it essential to address any lapses promptly.

Unexplained Weight Loss or Malnutrition:

Weight loss or signs of malnutrition can be red flags in dementia care. This could result from difficulties in meal preparation, inadequate nutritional knowledge, or the patient's refusal to eat due to caregiver-related stress. Family members should monitor the patient's eating habits and consult with healthcare professionals to address any concerns.

Isolation and Withdrawal:

Dementia patients often benefit from social interactions, and sudden isolation or withdrawal from activities may indicate that the current home care setup isn't fostering a supportive environment. Caregivers should aim to engage patients in activities they enjoy, and family members should be attentive to signs of loneliness or social neglect.

Inadequate Medication Management:

Proper medication management is critical in dementia care. If there are inconsistencies in administering medications, including missed doses or incorrect timings, it could lead to adverse effects on the patient's health. Regular communication between family members and caregivers, along with the use of medication management tools, can help address this issue.
Detecting Caregiver Burnout
Physical and Emotional Exhaustion:

Caregiver burnout is a common challenge in home care for dementia patients. Physical exhaustion, coupled with emotional fatigue, can impact the caregiver's ability to provide optimal care. Signs of burnout may include constant fatigue, irritability, and a sense of hopelessness. Family members should be vigilant in observing these signs and intervene to prevent further deterioration.

Neglecting Personal Well-being:

Caregivers may start neglecting their own well-being when overwhelmed by the demands of caring for a dementia patient. This can manifest in skipped meals, lack of exercise, and insufficient sleep. Recognizing these signs is crucial for addressing caregiver burnout, as neglecting personal health can compromise the caregiver's ability to provide effective care.

Increased Frustration and Impatience:

Dementia care requires immense patience, and increased frustration or impatience may indicate that the caregiver is reaching their limits. This can negatively impact the patient's emotional well-being and contribute to a strained caregiver-patient relationship. Strategies to manage stress and frustration should be implemented, and respite care options explored to provide caregivers with necessary breaks.

Social Withdrawal:

Caregivers experiencing burnout often withdraw from social interactions. This isolation can intensify feelings of loneliness and stress. Encouraging caregivers to maintain social connections and providing opportunities for respite can help prevent social withdrawal and its associated negative effects.
How SeniorCare Companions Can Help
SeniorCare Companions offers professional caregivers trained in Dementia Care at Home. These caregivers can provide specialized assistance tailored to the unique needs of dementia patients. By partnering with SeniorCare Companions, families can ensure that their loved ones receive high-quality care from experienced professionals.
To address caregiver burnout, SeniorCare Companions offers respite care services. This allows primary caregivers to take much-needed breaks while ensuring that the patient continues to receive attentive and specialized care. Respite care can be scheduled regularly, providing caregivers with the time they need to recharge and focus on their own well-being.
SeniorCare Companions understands that each dementia patient is unique, requiring personalized care plans. The organization works closely with families to create customized care strategies that consider the patient's individual needs, preferences, and routines. This ensures a comprehensive and tailored approach to home care.
SeniorCare Companions prioritizes open and transparent communication with families. Regular updates on the patient's condition, changes in care plans, and feedback from caregivers contribute to a collaborative and supportive caregiving environment. This ensures that families remain actively involved in the care process and can address any concerns promptly.
Dementia care at home is a commendable choice for families seeking to provide a familiar and supportive environment for their loved ones. However, recognizing warning signs that the home care setup may not be working is crucial for ensuring the patient's well-being. Additionally, being attentive to signs of caregiver burnout is essential to maintain the health and effectiveness of the primary caregiver.
SeniorCare Companions emerges as a valuable resource for families navigating the challenges of dementia care at home. With professional caregivers, respite care services, customized care plans, and educational resources, SeniorCare Companions offers comprehensive support to ensure that both the patient and the caregiver receive the assistance they need.
Proactive monitoring of warning signs, coupled with the supportive services provided by organizations like SeniorCare Companions, can significantly enhance the quality of dementia care at home, promoting the well-being of both patients and their dedicated caregivers.
Related Resource:  "Caregiver Burnout: Tips to Prevent and Manage Stress" from AARP.