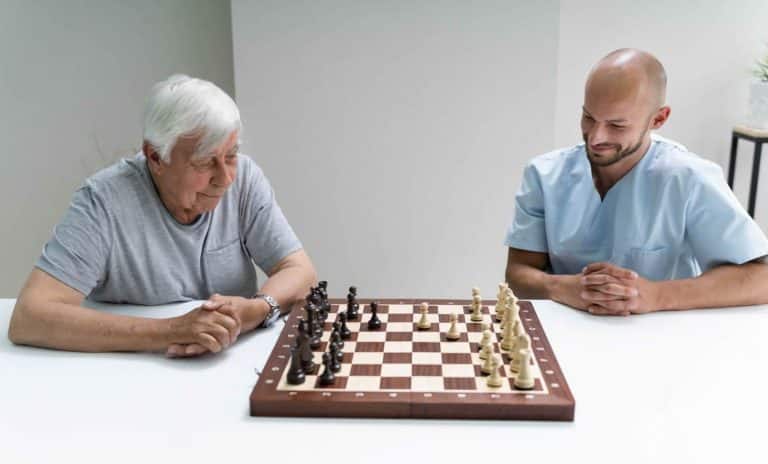 What is Adult Day Care?
Caring for elderly or disabled loved ones can be both fulfilling and challenging. Many families take on the responsibility of providing care, but it can become overwhelming without the right support and resources. Adult day care is a valuable option that offers relief to caregivers for seniors while ensuring older adults or individuals with disabilities receive quality care in a safe and stimulating environment. In this article, we'll explore what adult day care is, its benefits for caregivers for seniors, and how it can improve the lives of both caregivers and their loved ones.
Supporting Caregivers for Seniors with Compassion and Respect
Adult day care, also known as adult day services or adult day health care, is a structured and community-based program designed to support caregivers for seniors and seniors or adults with disabilities who require supervision, medical care, or social interaction during the day. These services are typically available on weekdays and may be provided in standalone facilities, senior centers, or other community settings.
The primary objective of adult day services is to enhance the quality of life for participants while offering respite and support to caregivers for seniors. It allows caregivers to maintain their own well-being, continue with work commitments, or attend to other responsibilities while ensuring their loved ones receive appropriate care and attention during the day.
Types of Adult Care Services

There are generally two main types of adult day services:
Social Adult Day Health Care: This type of program focuses on socialization, recreational activities, and providing a safe and engaging environment for participants. It promotes mental and emotional well-being through social interactions, arts and crafts, games, and other stimulating activities.
Adult Day Health Care: This option is more suitable for individuals with complex medical needs or cognitive impairments. Along with social activities, it also offers medical supervision, nursing services, physical therapy, and assistance with medication management.
Benefits of Caregivers for Seniors
Respite for Caregivers: Caregivers for seniors often dedicate significant time and energy to their roles, which can lead to burnout. Adult day health care offers them essential respite, giving them the opportunity to rest and recharge while ensuring their loved ones are well cared for.
Peace of Mind: Knowing that their seniors are in a safe and supportive environment allows caregivers to focus on their own well-being without constant worry, resulting in improved mental health.
Supportive Community: Caregivers for seniors can connect with other caregivers who are facing similar challenges, providing a strong support network and a space to share experiences and advice.
Enhanced Caregiving: With the time and energy saved through day services, caregivers for seniors can provide more effective care when they are with their loved ones, leading to improved quality of care overall.
Reduced Stress: Balancing caregiving responsibilities with other life commitments can be stressful. Adult day care reduces the stress by offering a structured routine and professional support for seniors' needs.
Adult day care is a valuable resource that benefits both caregivers for seniors and their loved ones. It provides a safe, nurturing environment for seniors and individuals with disabilities while offering caregivers the support and respite they need to continue their caregiving journey effectively. Whether it's for social interaction, medical supervision, or cognitive stimulation, adult day services plays a vital role in promoting the well-being of all parties involved, especially caregivers for seniors. If you are a caregiver seeking assistance or a family member looking to provide the best possible care for your senior loved one, consider exploring adult day care options through SeniorCare Companions, Inc. With compassion and respect at its core, our adult day care can bring peace of mind and joy to everyone involved in the care journey.